Rita Losee, 78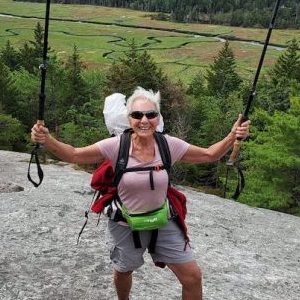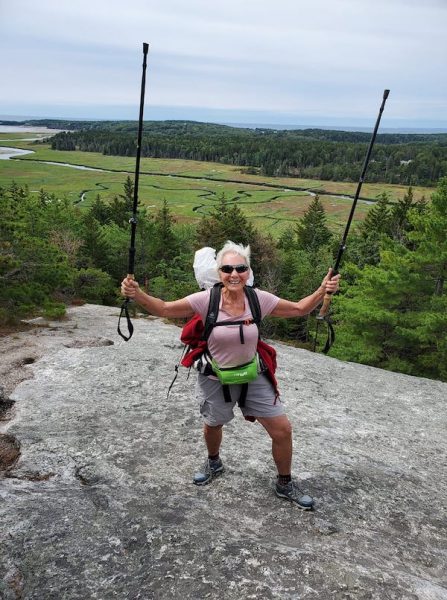 During the month of August 2020, Rita Losee did a 275.73-mile Hike for Health. Every day she would start out early in the morning to explore various trails throughout Maine. This is an excerpt from a message she posted on Facebook four days after she completed her final hike.
I was/am thrilled to have completed a BHAG (Big, hairy, audacious goal). It is such an amazing experience to set a goal that looks very challenging– and bag it!

I am so much more fit and strong than I was on August 1st when I tied my boots and began. I reconnected with how very much I love walking in the woods. Especially woods that also bring me in contact with the ocean. I developed a great respect for my ability to ignore the internal voice that urged me to roll over and go back to sleep, tempting me to sacrifice my goal for some extra zzzs.

I have a greater respect for my body's amazing capacity to adapt so quickly to the radically increased demands I asked of it. Likewise, I also appreciate how quickly my body has recovered. I love the excitement I am feeling about creating even more strength and power as we move into fall.

Rita Losee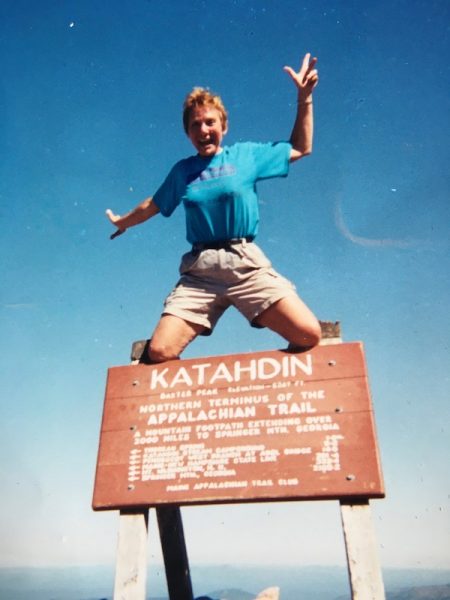 Throughout her life, Rita has set and completed all kinds of big hairy audacious goals and encouraged people of all ages, but especially older people, to do the same. In 2018, she published a book titled Soaring Seniors: Stories, Steps and Strategies for Living Full-Out After Fifty, Sixty, Seventy …
And just how old is Rita? She says she's in the dot, dot, dot at the end of her book's title. 78 years old, but feeling younger every day. I visited her at her home in Bath just before COVID-19 arrived in Maine. Listen to our conversation and discover what motivates Rita Losee. There's a good chance some of her energy, her enthusiasm, and her passion for a life of adventure will motivate you as well.
Listen to my conversation with Rita Losee
Where else you can find and subscribe to the Catching Health podcast
Check your favorite listening app. (Search for Catching Health with Diane Atwood)
Read the transcript
Where to find Rita