What to expect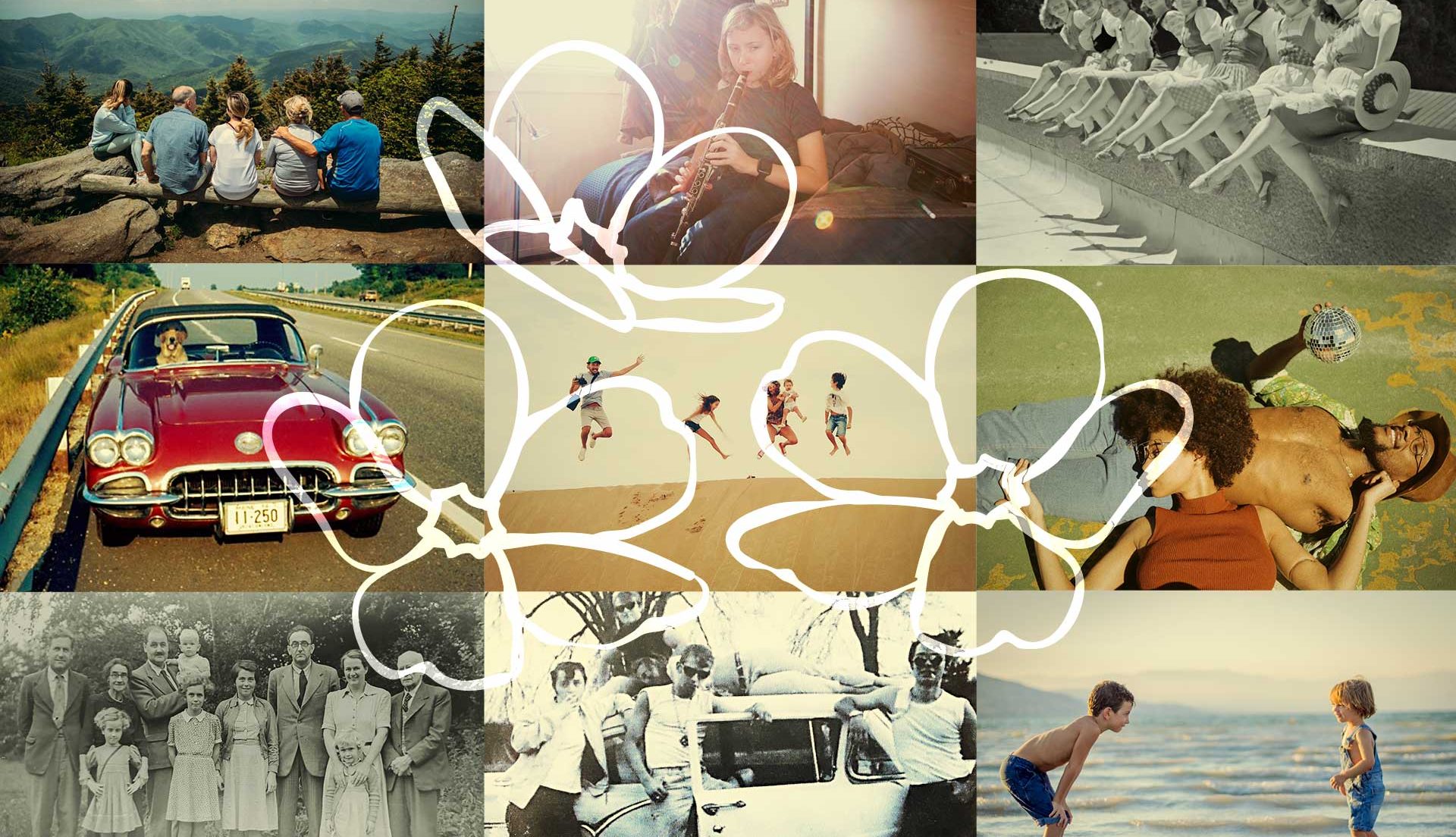 Before the interview
First, we'll have a phone conversation so I can explain our interview options and answer any questions you might have.
The interview options are:
Online audio only

Half-hour interview $200
One-hour interview $400

In-person audio only

Half-hour $350 plus travel expenses
One hour $550 plus travel expenses

Online video
In-person video

One-hour interview $1000 plus travel expenses
A 50% downpayment is required before we do the interview, and I will send an invoice for the remaining 50% when you receive your final recording.
You will find a more detailed pricing list as well as information about additional services here: PRICING.
After our initial conversation, I'll send you a list of interview prompts to get you thinking about the topics you want me to cover (or avoid).
Here's a sample of the prompts I'll send you:
What was your childhood like? Where did you grow up?
Talk about a family tradition when you were a child.
What was your path after school? Did you graduate? Go to college? Join the service? Serve during a war? Get married? Start a family? Have a career?
Did anything ever happen in your life that changed everything for you? If so, what was it and how did it change things?
What is your life like now?
Is there something you would like people to know or understand about you that you think they might not?
What do you want your legacy to be? How do you want to be remembered?
Once you've had a chance to ponder the list of questions, we'll have another phone conversation to go over what you want me to ask in the interview. This preparation is important because it helps me get better acquainted with you and how you'd like your story to unfold.
We'll also go over how to prepare for your interview, what to wear, where to sit, etc., and we'll schedule your interview.
You may have more questions, which I'm always happy to answer. We'll talk until you feel comfortable and prepared. I've started an FAQ page with some questions I've received so far, which may be helpful.
The important thing to remember is that this is YOUR story and I am simply your guide or facilitator.
The interview
Online video
I use Zoom to do online interviews.
I will send you an invitation and link via email, along with instructions. It is important that you have a strong Internet connection and are in a quiet space where you will not be disturbed.
If you are not computer savvy, we suggest that you ask someone, such as a family member or a friend, to help you. We've tried to keep everything as simple as possible, but we know that navigating the online world can be tricky. Please do not hesitate to ask us any questions and we will help you every step of the way.
We can do a test recording ahead of time to see if there are any issues that need to be addressed. We also created a handy TIP SHEET to help you get ready for an online video interview.
To give you an idea of what an online video interview might look/sound like, the excerpt below is from a Zoom interview I did with my brother-in-law Russ. In it, he shares a memory of going to the movies as a boy. Yes, there was some mischief involved. If you are well acquainted with Russ, you know that is still often the case!
In-person video
If we're doing an in-person video interview, my husband Barry will be the videographer. He was a videographer at Channel 6 and has co-owned Smith Atwood Video Services since 1986. I'll ask the questions and Barry will videotape our conversation. We can discuss the appropriate setting and what you should wear when we talk on the phone ahead of time.
Once we're on location, Barry may want to move a few things around and/or set up some lighting. He'll also pin small microphones on both of us. After the interview gets underway, we'll probably get so engrossed in our conversation we'll both forget that he's even there.
Barry and I have both been in the interview business for decades — we met in the early 80s at Channel 6 where he was a videographer and I had just been hired as a reporter. We both have a reputation for making people feel comfortable and at ease. For us, a Catching Your Memories interview is more of a conversation than a traditional interview. Just keep this in mind: we're both old pros at this!
Online audio
Not everyone wants to be videotaped, so we also offer audio-only interviews. Online, I use Zoom.
In-person audio
If we do the audio-only interview in person, it will just be me, and I will use a digital tape recorder to record our conversation.
Examples of audio-only interviews
In addition to the private interview service, I also have a Catching Your Memories podcast. For examples of what you can expect with an audio-only interview, I invite you to listen to some of the podcast episodes. They include interviews I did for a special podcast project called Conversations About Aging.
After the interview
Whether we shot video or audio-only, we will do some light editing where it seems appropriate. I will send you a private link to the video or audio file that you will be able to watch or listen to right away. You will be able to download the file and save it on your desktop or a thumb drive to access at any time.
You will be able to share the recording with friends and family as often as you want. The only way someone can see or listen to it is if you share it. I can also share the link with anyone you specifically designate.
Upon your request, I will also mail you the recording on a flash drive at no extra cost.
Written transcript
A written transcript of your interview is available for an additional cost
Half-hour interview $75
One-hour interview $150
Contact Diane
I'm sure I've left something out! If you'd like to know more or want to book an interview, please don't hesitate to get in touch.