Mary Hamblen, 98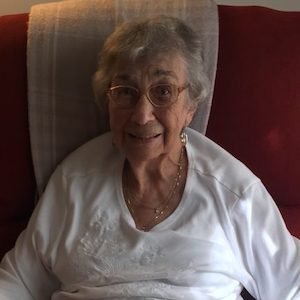 Mary Hamblen was still able to drive a car until her early 90s. It's one of the things she misses most now that she's 98. Her attitude is that it's just something you have to deal with. Home is now an assisted living facility where she says she's pampered and she's happy. She's losing her eyesight because of macular degeneration but still enjoys reading on her Kindle.
That positive attitude is how Mary views her entire life and can serve as an inspiration to all of us. She told me she'd had a good life with ups and downs. That's life, she said, and you take it as it is.
In our conversation about aging, she talked about some of the ups and downs of her life and shared some stories about growing up and spending most of her life in Westbrook Maine. And she told the story of that last car she drove. Scroll down and you'll see a picture of a car just like it and then enjoy our conversation.
Listen to my conversation with Mary
Where else you can find and subscribe to the podcast
Check your favorite listening app. (Search for Catching Health with Diane Atwood)
Read a transcript of our conversation
Some pictures